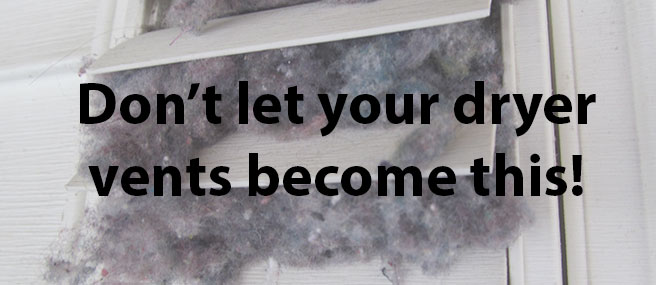 WHY YOU NEED TO CLEAN YOUR DRYER VENT
The need to always clean your dryer vent cannot be over emphasized, because it is something that must be done every now and then. The vent of your dryer is just like the human digestive system. After you have eaten and had your fill, your digestive system will breakdown the food, take whatever it needs and pass out the rest as waste.
Well just like the human body, your dryer vent needs to be cleansed of waste which in the dryer's case is referred to as lint buildups. When you don't pass out waste from your body, you will become very uncomfortable and might even fall sick. So also will your dryer begin to malfunction if you don't clean its clogged vent.
You can either do the cleaning yourself, that's if you are technically savvy enough, or you can hire Air Conditioning Coral Springs. Whatever you decide, the important thing is that your dryer vent needs to thoroughly cleanse of lint buildups so that it can function properly and also last longer.
So below are some reasons why you should clean your dryer vent;
To Prevent Fire Hazards
There have been so many reported cases of fire incidents resulting from a clogged dryer vent. So if you truly care about your safety, make sure your dryer vent is thoroughly cleansed of dirt and any lint buildups regularly.
To Protect Your Dryer From Damage
Well in case you are not aware, a clogged vent can greatly affect and prevent your dryer from working smoothly. If this situation continues, your dryer will breakdown sooner than expected.
So it is very important that you clean your dryer vent from time to time, so that the dryer can remain in a perfect working condition, and also last long.
To Obey Standard Safety Rules
If officials come to inspect your dryer, they won't fault you if your dryer vent is clean. But the reverse will be the case is your dryer vent is very dirty.
So in order to obey and keep up with standard safety rules, you need to clean your dryer vent from time to time because that's what the law wants you to do.
Air Conditioning Coral Springs wants you to be safe regardless if you use us to clean your dryer vent or you do it your self. Don't be afraid to call us.
Your FREE service call awaits!
754.300.1502
We are always ready to show our customers why we are the #1 choice in Air Conditioning service for all of Coral Springs!
Dial Now
754.300.1502
.