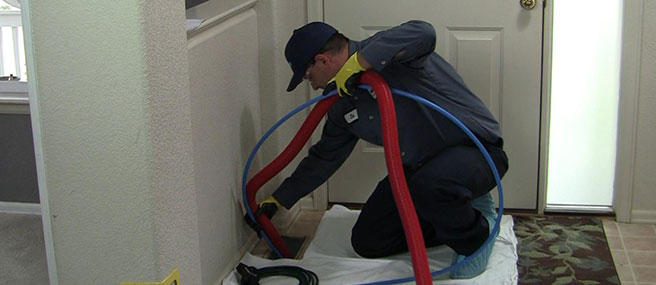 Residential Duct Cleaning
Air Conditioning Coral Springs wants you to stay healthier and case studies have shown that poor quality of indoor air is relatively common in many houses.  One significant factor which can influence the quality of air is contaminant residing in the duct systems. Mold, bacteria, dust, pollen as well as other contaminants which have gathered in the duct system could affect largely the quality of air. Having your duct cleaned is a great way to enhance indoor air quality.
You must need your duct system cleaned if you experience these following conditions:
There are particles like dust floating in the air
You have dogs or cats
You home has smokers
The place you live has high levels if humidity and moisture
Contaminants in the duct could affect the health of the inhabitants. As the particles blow in the home, inhabitant are at high risk of inhaling them that could lead to such medical issues like asthma and other respiratory illness, constant sneezing and coughing, sinus issues, severe allergies, sleep issues and headaches.
The advantages of residential duct cleaning take account of the following:
Good for Cooling and Heating System:  A lot of duct system failure takes place as of the accumulation of dirt and dust. Through duct cleaning, it will be more efficient thus lower your energy bill.  According to EAP, a buildup of .042 inches of grime on ac could lead in a decrease effectiveness of 21 percent.
Healthy Setting
Cleaner air lessen the incidents of respiratory issues. You will not be constantly coughing. Generally, you will feel better. This will also keep you away from inhaling fungi, bacteria and other harmful microorganisms.  Your home will keep cleaner as there'll be less dirt and dust on the furniture and floor.
Healthy Kids
Once you have kids at home, you know that they have to eat healthy and get daily exercise in order to stay healthy. As kids immune systems are building up they are susceptible of illnesses. Having fresh and clean air will assist them breathe easier and keep healthy as well.
High Risks People
Those who already have a medical condition like asthma and the senior will gain alot from having fresh and clean air ducts, they are free from developing any form of respiratory illnesses.
Air Conditioning Coral Springs is licensed, insured and bonded and has been in the business for so many years. EPA states that a careless or insufficient trained service company could damage your duct system, perhaps increasing the AC system cost or pressuring you to undertake hard and expensive repairs or replacement.
If your air ducts system has undergone a thorough cleaning by an expert, there'll be no longer any contaminant being blown in your home.  Instantly, you will see the change as you will get yourself breathing easier. Everybody wants to do their part to keep the surrounding clean. Because they spend so much time in their home
Your FREE service call awaits!
754.300.1502
We are always ready to show our customers why we are the #1 choice in Air Conditioning service for all of Coral Springs!
Dial Now
754.300.1502
.